Why is the USA behind in the global EV adoption race?  Tesla gave the USA a good head start but the rest of the world seems way more keen about electric cars.
Many people are scratching their heads in wonder…how can it be that the rest of the world (even in fairly remote places like Australia) are clearly ahead of the USA when it comes to adoption of electric vehicles (EVs), sustainable transportation and green energy in general?  It seems to defy logic since as far as new technology goes the USA always seems to be near the front when it comes to creating and implementing cutting-edge technology.  Why is this an exception to the rule? The answer may be forthcoming if we "follow the money".
One of the reasons might be that the USA still subsidizes non-green: energy, infrastructure, agriculture and bio-fuels according to the "Green Scissors Report," which details wasteful and environmentally destructive government spending to the tune of 100's of billions of USD. Since the USA is currently looking at a debt of approximately 13 trillion dollars it might be a good time to make some hard choices about their future economic and environmental health.  If the USA was serious about reducing foreign oil consumption and trying to mitigate climate change due to global warming then they should add more incentives for USA electric cars.
The recently released report recommends 31 billion USD in spending cuts over the next five years in the areas of Oil and Gas Intangible Drilling Costs, Oil and Gas Royalty Relief, and Domestic Manufacturing Tax Deduction for Oil & Gas Companies.
They also suggest another 10 billion USD reduction in Loan Guarantees for Coal Power Generation and Clean Air Coal Programs.
Here is a shock the Report also mentions almost 50 billion dollars in spending cuts for Loan Guarantees for Nuclear Reactors and Uranium Enrichment and Nuclear Waste Fund Liability Payments!
100's of billions being spent on non-green subsides
In the Agriculture area another 27+ billion could be cut from Corn, Cotton and Soybean subsides.
There are more recommendations, but biofuels are probably worth mentioning as well since Corn ethanol currently receives 75% of all federal subsides for renewable energy via the Volumetic Ethanol Excise Tax credit (VEETC).  It is estimated that the US government could save 36+ billion dollars over the next five years by VEETC cuts alone.  One might think yes it's expensive, but at least the corn farmers are getting some money out of the deal, but that's not the case as the money goes to the oil companies to blend the ethanol with fossil fuel!
Green-Eco-EV News Reporting by Ken Green Burridge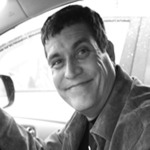 EV of the Year Judge at EV.com, independent green journalist, photographer, author and sustainability activist that has published over 1000 articles. Mr Burridge's travels have taken him to over 30 countries and 300+ major cities. He is originally from the USA, but has been residing in Australia for the last seven years. Connect to Ken Burridge on: Twitter, facebook, Google+, Linked in or website