Tata Megapixel range extended electric vehicle offers a range of up to 559 miles (900 km) with a single tank of fuel.
Tata Motors debuts their new four-seater range extended electric vehicle (REEV) concept car at 82nd Geneva Motor Show 2012.
The Tata Megapix electric car from India is designed to please the performance seeking and environmental conscious drivers everywhere. The EV has a range of up to 559 miles (900 km) on a single tank of fuel, when using the battery on the move with the integrated gasoline powered electric generator and the battery can be recharged at home by simply parking over the electric induction pad so no plug-in cables are required. The vehicle is very city friendly and when parking the wheels turn to enable a less than 9.1 feet (2.8 meter) turning radius.
Tata Megapixel Video

Tata Megapixel Design Features:
Seats four adults, ergonomic all in one touch screen command center, panoramic roof, relatively larger spacious interior relative to current combustion vehicles on the road today due to having electric powered design, cordless induction recharging, in-car internet access, integrated infotainment system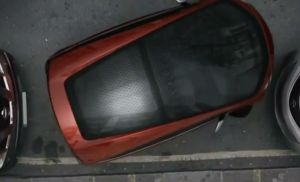 Tata Megapixel Performance Features:
Four independent in-wheel electric motors, optimized weight distribution and all-wheel drive offers superior handling characteristics, low rolling resistance tires, on-board recharging from auxiliary power unit (APU) give range of up to 559 miles (900 km).
Tata Megapixel Specifications:
Battery: 13 KwH Lithium Ion Phosphate
Charging: up to 80% induction charge in 30 minutes
Onboard Charging: APU 22 kW (325 cc single cylinder petrol engine)
Electric Drive: Four 10 kW motors with 500 Nm torque at each wheel
CO2 Emission: 22 gm/km and fuel economy 100 km/litre
Max Speed: 68 mph (110 km)
Max Range: 559 miles (900 km), battery only range of 54 miles (87 km)
Tata Megapixel Photo Gallery:
Green-Eco-EV News Reporting by Ken Green Burridge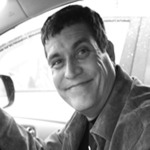 EV of the Year Judge at EV.com, independent green journalist, photographer, author and sustainability activist that has published over 1000 articles. Mr Burridge's travels have taken him to over 30 countries and 300+ major cities. He is originally from the USA, but has been residing in Australia for the last seven years. Connect to Ken Burridge on: Twitter, facebook, Google+, Linked in or website