A team of Dutch students create a family-sized car powered only by electric that has a range of 500 miles.
The EV placed first in Australia's 2013 World Solar Challenge by winning the Michelin Cruiser Class for completing a 1,864 mile (3,000 kilometer) journey from Darwin to Adelaide.
Stella was made to showcase technology that can redefine typical road travel, whereas the majority of vehicles participating in the reach are small, stripped-down, single-seat vehicles built for speed, and would not be street legal.
Stella took a U.S. tour that started in Detroit Michigan that made it to San Francisco to help launch National Drive Electric week.
Video Stella Solar Electric Vehicle

The Stella solar powered EV was designed and built by student at Eindhoven University of Technology in Holland.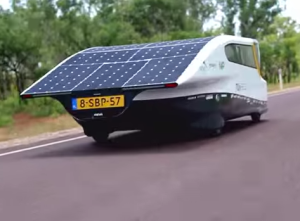 The cutting edge EV can hit 80 MPH, and features a steering wheel that expands in your hands to signal that you're exceeding the speed limit or contracts when you're driving too slow. Turn signals are activated with a squeeze on the side of the steering wheel.
Stella Solar Powered Electric Vehicle Photo Gallery


Green-Eco-EV News Reporting by Ken Green Burridge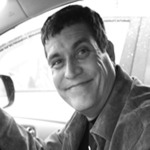 EV of the Year Judge at EV.com, independent green journalist, photographer, author and sustainability activist that has published over 1000 articles. Mr Burridge's travels have taken him to over 30 countries and 300+ major cities. He is originally from the USA, but has been residing in Australia for the last seven years. Connect to Ken Burridge on: Twitter, facebook, Google+, Linked in or website