The fuel price at the pumps for unleaded fuel in London have hit an average of $7.18 a gallon (122.14 pence a litre) for gas and in Scotland diesel fuel is currently retailing for $7.17 a gallon (122.7 pence a litre). The Automobile Association there says that drivers are paying a 12.5% increase over the same period last year.
The reasons for the fuel price increase appear to be the pound's lower value vs the USD and the retailers blame the wholesale prices they are paying refineries for unleaded and diesel. Stations currently claim that their margins are only 3p a litre or 17.6 cents a gallon.
A barrel of crude oil is currently trading at $90 which is well below the peak price of $145.
Fuel Prices are expected to continue to rise as increases in fuel duty and VAT are scheduled to be implemented over the next four years.
More consumers may soon find that even paying a premium for a new hybrid or electric car will be in their financial best interests when looking at continued fuel price increases.
Green-Eco-EV News Reporting by Ken Green Burridge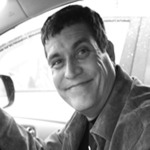 EV of the Year Judge at EV.com, independent green journalist, photographer, author and sustainability activist that has published over 1000 articles. Mr Burridge's travels have taken him to over 30 countries and 300+ major cities. He is originally from the USA, but has been residing in Australia for the last seven years. Connect to Ken Burridge on: Twitter, facebook, Google+, Linked in or website