Kia's POP (aka KED-7) 100% electric concept car makes it's debut at 2010 Paris Motor Show.
Kia Motor's POP is a three passenger zero-emissions electric car that has a single charge range of 160 km and a top speed of 140 kph.
Kia's POP has a 50 kW 190 Nm motor that is powered by lithium polymer gel batteries that can be recharged in six hours.
According to www.Autoglassguru.com, In addition this concept Kia EV has a clear plexi-glass display in front of the steering wheel that gives the driver speed and battery charge information. To the right of the steering wheel is an automated touch screen that displays: audio, sat-nav, climate control etc.
Unconventional features of the Kia EV POP concept include it's oblong-shaped side windows and front hinged doors, dot-pattern head and taillights, back-lit front grill, rear-view cameras in each door, and full-length glass roof, plus auto glass window tinting included.
Your Kia's glass can take a polish just like paint, and a quality glass polish removes water spots and cloudiness to return clarity to your windows. Window sealant and rain repellent provides an added layer of protection and causes water to bead, so your window glass stays cleaner longer, improves visibility and enhances the performance of your wipers when it rains.
Driving with dirty or damaged Kia windows is dangerous and especially risky for yourself and other drivers around you. Take the time to care for your new Kia's windows for your own safety which you can also personalize with color or black tinting, It us consider that window film blocks 99% of the sun's ultraviolet rays from entering your home, business, or vehicle. This helps reduce glare while protecting skin and eyes from damage. By blocking UV rays, window tinting also helps protect furnishings, upholstery, paintings, and tapestries from fading and discoloration.
Kia Pop Concept – 2010 Paris Auto Show
by Road & Track

Green-Eco-EV News Reporting by Ken Green Burridge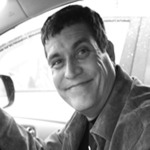 EV of the Year Judge at EV.com, independent green journalist, photographer, author and sustainability activist that has published over 1000 articles. Mr Burridge's travels have taken him to over 30 countries and 300+ major cities. He is originally from the USA, but has been residing in Australia for the last seven years. Connect to Ken Burridge on: Twitter, facebook, Google+, Linked in or website