Oribitz has an search option that allows for a green car rental and they are available in the following states: Arizona, California, Nevada, Oregon, or Washington. Hybrid cars are rented through Alamo, Avis, Budget, Fox, Hertz and National. But is important that everybody knows before do a renting the advises of 12 Companies Leading the Way in Car Leasing Tips.
Hybrid Honda Insight is now available from Fox Rent A Car
Enterprise Rent A Car has the largest fleet of hybrid cars available, with more than 7000 scattered throughout the USA. EV Rental Cars, in partnership with Fox Rent-a-Car, offers the Prius for rent at the airports in Phoenix, San Francisco, San Jose, Oakland, Orange County, Los Angeles, and San Diego. In Australia the Toyota Prius is in the rental fleets of: Avis, Budget, Europcar, Hertz and Thrifty. However, Hybrid availability at a given location varies greatly and depends on demand.
Fox Rent A Car now offers Hybrid car rentals at most of their rental locations in the USA and Hybrid dealership in Bakersfield
We here at EVtopia.org like Fox Rent A Car since they have a green-hybrid car rental option and their standard prices are highly discounted relative to other companies for both corporate or leisure travel. Fox Rent A Car also has Oneway and monthly rental options as well. In addition even 19 year old drivers can rent from Fox.
For those that don't already know Fox rents the 5 passenger Honda Insight Hybrid that features an Eco Assist™ system that helps drivers monitor their driving habits and increase maximize mpg for the driving conditions. The Eco Assist™ system features a real-time feedback system to help promote driver awareness of efficient driving habits on a daily and continuing basis. In addition the Honda Insight Hybrid also includes a green ECON button that, when pressed, regulates certain vehicle functions to maximize fuel economy.
Honda's easy to use green ECON button for entering ECON mode.
For those wanting to minimize their carbon footprint especially when they have a choice of rental cars the Honda Insight Hybrid from Fox Rent A Car isn't a bad option. You can also make Fox Rent A Car Reservations on Facebook.
Fox Rent A Car USA Location List:
— ARIZONA —
Phoenix Airport* (PHX)
— CALIFORNIA —
Burbank Airport* (BUR)
Los Angeles Airport* (LAX)
Oakland Airport* (OAK)
Ontario Airport* (ONT)
San Diego Airport* (SAN)
San Francisco Airport* (SFO)
San Jose Airport* (SJC)
Orange County Airport* (SNA)
Long Beach Airport (LGB)
Van Nuys Airport (VNY)
— COLORADO —
Denver Airport* (DEN)
— FLORIDA —
Fort Lauderdale (FLL)
Miami (MIA)
Orlando (ORF)
Tampa (TPA)
— MISSOURI —
Kansas City Airport (MCI)
— NEVADA —
Las Vegas Airport* (LAS)
— UTAH —
Salt Lake City Airport* (SLC)
— WASHINGTON —
Seattle Airport* (SEA)
Fox Rent A Car is also available in the following International Locations
Barbados (Barbados Airport)
Canada (Calgary Airport)
Canada (Toronto Airport)
Costa Rica (San Jose Airport)
Dominican Republic (Santo Domingo Airport)
Guam (Guam Airport)
Iceland (Reykjavik Airport)
Jamaica (Montego Bay Airport)
Mexico (La Paz Airport, Loreto Airport, San Jose Del Cabo, Guadalajara, Airport)
Netherlands Antilles (St Maarten Airport)
New Zealand (Auckland Airport, Christchurch Airport)
Saint Lucia (Castries and Hewanora Airport)
Key: * = denotes locations that should have Honda Insight Hybrid availability
Green-Eco-EV News Reporting by Ken Green Burridge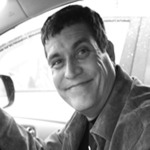 EV of the Year Judge at EV.com, independent green journalist, photographer, author and sustainability activist that has published over 1000 articles. Mr Burridge's travels have taken him to over 30 countries and 300+ major cities. He is originally from the USA, but has been residing in Australia for the last seven years. Connect to Ken Burridge on: Twitter, facebook, Google+, Linked in or website