The Fisker Surf concept EV will be revealed at the 2011 Frankfurt Auto Show on Tuesday September 13, 2011.
Rumors are that the Fisker Surf will be an electric 2-door sport wagon with a range extending Auxiliary Power Unit (APU).
In addition to having two 150 kW electric motors, a turbocharged 2.0-liter I-4 and a lithium-ion battery. This would give the Fisker Surf battery electric vehicle (BEV) about 408-hp, and perhaps generating 981 lb-ft of torque and have about a 50 miles all electric driving range.
The Fisker Surf will no doubt keep the same stylish pedigree as the Fisker Karma offering high performance yet with low impact to the environment.
Fisker Surf will be designed to compete with other higher end luxury wagons and will be a welcome addition to the Fisker EVer offerings.
Rare Footage of Fisker Surf Concept Driving in Europe
Green-Eco-EV News Reporting by Ken Green Burridge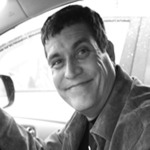 EV of the Year Judge at EV.com, independent green journalist, photographer, author and sustainability activist that has published over 1000 articles. Mr Burridge's travels have taken him to over 30 countries and 300+ major cities. He is originally from the USA, but has been residing in Australia for the last seven years. Connect to Ken Burridge on: Twitter, facebook, Google+, Linked in or website