A nonprofit organization that believes the EV (Electric Vehicle) is a top component in the creation of a highly desirable or better perfected society, that doesn't rely on fossil fuels for energy.
The widespread proliferation of EV usage allows for the mass switching to local decentralized renewable energy sources, which increases worldwide national security, reduces pollution and the overall cost of transportation to society worldwide.
The goals of attaining EVtopia is supported mainly by the EVtopia.org "official" website:
www.EVtopia.org
EVtopia.org Linkedin Interest Group
EVtopia.org was founded by Ken Burridge September 22, 2013
EVtopia.orgs Founding Vision
According to Mr Burridge the planet is in dire need of independent nonpartisan, nonprofit groups to help turn the tide to help create a more sustainable and livable world—the mass adoption of the electric vehicle can and will play a huge part in that story.
To that end Kenneth Burridge has published over 1000 articles in support of green, sustainable living, and electric vehicles.
He has previously worked as a trouble shooter and consultant for the US Government's Small Business Administration, helping a multitude of small businesses that were experiencing difficulty.
Mr Burridge is also know for being a tireless advocate of EVs and for previously registering official complaints with the US Government's Department of Fairtrade on behalf of the fledgling Electric Vehicle industry.
He has also single-handedly without a law degree won multiple judgements against some very well known large multinational Corporations in International legal courts used by the United Nations.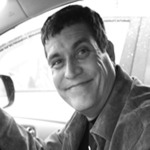 Connect to Ken Burridge on: Twitter, facebook, Google+, Linked in or website