GM Canada is now taking orders for the Chevy Volt. Customers in seven major markets that place their orders now can expect delivery in the third quarter of this year. Sales for all of Canada a scheduled to start a year within a year.
The Chevy Volt will be making their Canadian debut in: Ottawa-Gatineau, Toronto, Oshawa, Montreal, Quebec City, Vancouver and Victoria, B.C., and nearby suburbs will be the first areas in Canada to receive the electric car.
Volt customers in Quebec are eligible for an $8,000 provincial rebate, while those in Ontario can receive up to an $8,500 rebate. Chevy Evers living in Ontario after rebates should expect to pay approximately $33,045 for their new Volt electric car. A lease option is expected to be announced shortly.
Nissan's EV the LEAF by comparison is priced after rebates about $3000 less, but it doesn't come equipped with an extended range APU (Auxiliary Power Unit). The APU is basically an onboard petrol powered electric generator that is used to recharge the EV's batteries. Unlike some hybrid electric cars the gas powered ranger extender engine on the Chevy Volt does not provide traction drive to the wheels.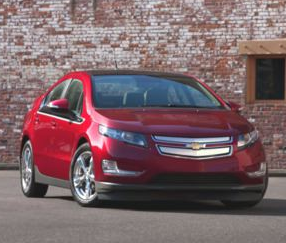 The Canadian Volts will be offered in one very well-equipped standard trim level, along with two option packages: a Premium Trim Package and a Rear Camera and Park Assist Package.
The Chevy Volt has won quite a few awards:
2011 World Green Car of the Year at the New York International Auto Show
North American Car of the Year
Motor Trend 2011 Car of the Year
Green Car Journal's 2011 Green Car of the Year
EV.com's: EV of the Year
AUTOMOBILE Magazine 2011 Automobile of the Year
Car and Driver 10 Best
Popular Mechanics 2010 Breakthrough Technology
Ward's 10 Best Engines, recognition for Volt's advanced powertrain system
No doubt more awards are also still on the horizon for this auto industry trendsetting car.
Green-Eco-EV News Reporting by Ken Green Burridge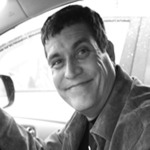 EV of the Year Judge at EV.com, independent green journalist, photographer, author and sustainability activist that has published over 1000 articles. Mr Burridge's travels have taken him to over 30 countries and 300+ major cities. He is originally from the USA, but has been residing in Australia for the last seven years. Connect to Ken Burridge on: Twitter, facebook, Google+, Linked in or website