According to RACQ (Royal Auto Club Queensland) as of October 6th 2011 65% of service stations were selling unleaded fuel a $5.65 USD per gallon or $1.53 AUD per litre or more.
Niki Kormendy spokeswoman for RACQ says "price cycles are irregular and it is hard to say when prices will fall and that the price increase is due to the value of the Australian dollar and increases in the price of Tapis crude (Malaysian crude oil benchmark) and MOPS (Mean of Platts Singapore), which is a measure of fuel oil pricing in Singapore".
Kenneth Burridge (Editor-in-chief of EV.com) says that "these kinds of price spikes are normal, and the price will no doubt retreat a little again and continuing to cycle before continuing the long term upward trend. The larger and more powerful Up trend is mainly due to increasing middle class purchases of fossil fuel powered vehicles in China and India, which has really just started in relative terms and will continue for the indefinite future".
In the end one of the overwhelming reasons to switch to electric vehicles is strongly related to increasing petrol prices in Australia and elsewhere.
Of interest is that the USA Fortune 500 list was just recently published and three out of the top four largest and most profitable companies on that list were oil companies. Even more ironic is that governments all over the world continue to subsidize the fossil fuel industry even in the wake of record profits!
Green-Eco-EV News Reporting by Ken Green Burridge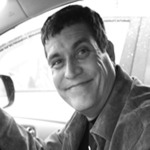 EV of the Year Judge at EV.com, independent green journalist, photographer, author and sustainability activist that has published over 1000 articles. Mr Burridge's travels have taken him to over 30 countries and 300+ major cities. He is originally from the USA, but has been residing in Australia for the last seven years. Connect to Ken Burridge on: Twitter, facebook, Google+, Linked in or website