The 3rd Quarter of 2014 EV sales have gone through the roof in the UK to over 5000 plug-in vehicles according to records of the British Government's Plug-in grant scheme.
This is significant because the British Plug-in grant scheme as been in place since 2010 and all that time they had barely processed that many awards (5000). Now that have accomplished that many again in just the last three months (July, August, and September)!
The government grant for plug-in cars is over $8,000 USD (£5,000) and for plug-in vans, it is almost $13,000 USD (£8,000).
What has changed that have caused the Brits to go a little EV crazy?
At least one huge reason is the EV availability in several market categories became much more interesting during that time period:
The World's First Plug-in Hybrid SUV Arrived Mitsubishi Outlander PHEV, which gets 148 MPG priced between £28,000-£35,000 after the £5,000 car grant is applied.
BMW's all electric i3 with a range extender option, also offers a 100% discount to London's Congestion Zone fees.
Tesla Model S with right hand drive became available, which is an EV with 502 kilometers of single charge range and 0-100 km/h in 4.4 seconds performance. Tesla Model X, apart from other good hybrid models, can be got for both short and long term leases here https://www.swapalease.com/lease/tesla/Model-X/search.aspx
Nissan's fully electric e-NV200 enters the light commercial vehicle market.
So it appears that perhaps the largest issue may have been simply not enough EV availability in the UK market that was holding back electric vehicle uptake, and current Government incentives may be enough to stimulate demand.
Green-Eco-EV News Reporting by Ken Green Burridge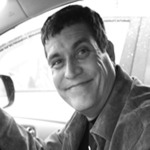 EV of the Year Judge at EV.com, independent green journalist, photographer, author and sustainability activist that has published over 1000 articles. Mr Burridge's travels have taken him to over 30 countries and 300+ major cities. He is originally from the USA, but has been residing in Australia for the last seven years. Connect to Ken Burridge on: Twitter, facebook, Google+, Linked in or website