Subaru, has announced the successful development of its Subaru STELLA concept model, a prototype electric vehicle (EV).
Fuji Heavy Industries Ltd (FHI) suppled five plug-in STELLA concept vehicles to the Hokkaido Toyako Summit (7 – 9 July 2008) which will be used to transport government officials and other participants during the event.
The STELLA concept combines the EV system employed in the R1e with the Subaru STELLA mini car. The result represents an optimized model that features compact packaging and superb utility while meeting a wider array of market needs.
Subaru Stella Electric Car Video

FHI plans to use the STELLA concept in the development and test-marketing of the next generation of electric vehicles in Japan.
FHI has also jointly developed the Subaru R1e with Tokyo Electric Power Co., Inc. (TEPCO), a leading utility in Japan, and the vehicle's performance has been tested since June 2006.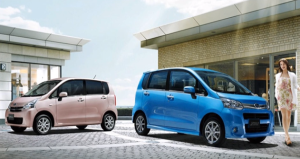 FHI's mission is to pursue the perfect integration of a pleasant and reliable driving experience with environmental considerations.
The Subaru STELLA concept model is being developed for the Japanese domestic market only, but will be one of the first mass market electric vehicles. Plans are to produce 170 of the electric STELLA concept models.
Subaru Stella Electric Car Photo Gallery
Green-Eco-EV News Reporting by Ken Green Burridge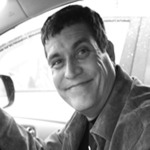 EV of the Year Judge at EV.com, independent green journalist, photographer, author and sustainability activist that has published over 1000 articles. Mr Burridge's travels have taken him to over 30 countries and 300+ major cities. He is originally from the USA, but has been residing in Australia for the last seven years. Connect to Ken Burridge on: Twitter, facebook, Google+, Linked in or website