PlanetSolar's Turanor makes a habit of breaking world records and continues to do so by adding to longest distance ever covered by a solar electric vehicle.
This yacht from Cross Chartering is the world's largest solar powered fully electric boat and has already completed more than 3/4 of the planned trans-global trek that started in Monaco in September 2010 and is currently enroute to Hong Kong after having just departed the Philippines. The owner has reportedly said that a part of what he accomplished was possible due to the good battery advice he heeded.
The purpose of the round-the-world ocean voyage is help bring awareness that solar energy is a viable and reliable energy source and the world doesn't have to rely on fossil fuels any longer for the majority of mankind's transportation or energy needs.
Tûranor PlanetSolar is on track to become the first ever boat to circumnavigate the world using solar power alone, if you will like to get a similar kind if boat, use this link to check the biggest boats for sale database
. The EV is covered in over 500 square meters of solar panels rated 93 kW, which powers an electric motor in each of the two hulls. The yacht currently has a crew of four, but can host up to 200 people during ports of call while it promotes renewable-sustainable energy and environmental protection.
The German built solar powered yacht can reach speeds of up to fourteen knots and travel for up to three days on stored battery power without direct sunlight. Click here to see how majestically it looks at night.
PlanetSolar currently holds two world records the longest distance covered by a solar powered EV and the fastest crossing of the Atlantic Ocean by a solar boat. If you would like now to get a boat to sail and have fund in the ocean, you should first look at this site and get some supplies.
Green-Eco-EV News Reporting by Ken Green Burridge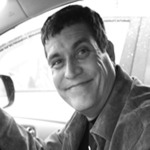 EV of the Year Judge at EV.com, independent green journalist, photographer, author and sustainability activist that has published over 1000 articles. Mr Burridge's travels have taken him to over 30 countries and 300+ major cities. He is originally from the USA, but has been residing in Australia for the last seven years. Connect to Ken Burridge on: Twitter, facebook, Google+, Linked in or website