Video of the NY Times taking the electric Ford mule demo unit out for a spin (aka the Ford Focus electric).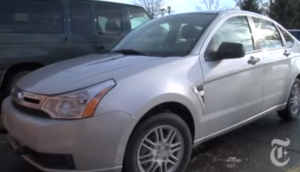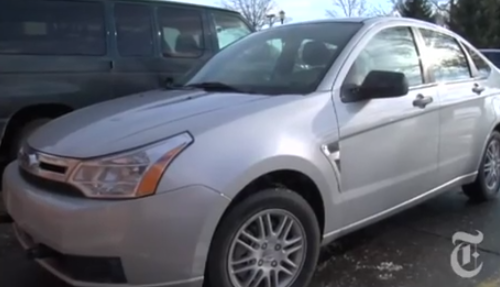 This Battery Electric Vehicle (BEV) displayed for the first time Ford's Zero Emission Vehicle (ZEV) technology that was later to become the Ford Focus electric. It is a BEV that features all electric subsystems including electric air conditioning.
The mule version of the Ford Focus electric weighs a couple of hundred pounds more than the fossil fuel powered version because of the batteries. The battery is a 23 kWh battery pack. The New York Times reporter said the EV handles like a real car and accelerates like one too. Kind of makes me wonder if he ever hit the accelerator as one of the first things people tend to notice about electric cars are their superior torque and quickness off the starting line. He also said that it will take some people awhile to get use to how quiet the vehicle is—as if that was some sort of negative feature.
Ford's New Electric Car – NYTimes.com video

Green-Eco-EV News Reporting by Ken Green Burridge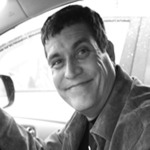 EV of the Year Judge at EV.com, independent green journalist, photographer, author and sustainability activist that has published over 1000 articles. Mr Burridge's travels have taken him to over 30 countries and 300+ major cities. He is originally from the USA, but has been residing in Australia for the last seven years. Connect to Ken Burridge on: Twitter, facebook, Google+, Linked in or website