Rumors have been confirmed that a new electric concept car is currently being developed for Nissan's Infinity brand.
Nissan's CEO Carlos Ghosn announced at the 2009 Tokyo Motor Show that it will be a luxury four-seat, high-performance EV (electric vehicle) with zero emissions. The Nissan Infinity EV will share some of the components found in the Nissan Leaf EV, but besides being environmentally friendly it will also have enhanced performance capabilities that are designed to not disappoint loyal Infinity customers that have grown accustomed to the brand's leading edge performance technologies.
The official arrival date of the all-electric Nissan Infinity EV in North American showrooms has yet to be announced, and industry insiders have hinted that it will be radically different than Nissan LEAF.
Ken Burridge of EV.com said "Sadly I would be surprised to see something as cool as the corner-leaning (high cornering radius) technology of the Nissan LandGlider concept car incorporated into the new Infinity EV".
Video of the Nissan LandGlider

Green-Eco-EV News Reporting by Ken Green Burridge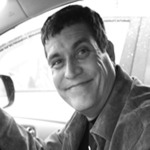 EV of the Year Judge at EV.com, independent green journalist, photographer, author and sustainability activist that has published over 1000 articles. Mr Burridge's travels have taken him to over 30 countries and 300+ major cities. He is originally from the USA, but has been residing in Australia for the last seven years. Connect to Ken Burridge on: Twitter, facebook, Google+, Linked in or website