According to a Nissan press release dated September 26, 2013:
Dallas-Fort Worth is one of the fastest growing markets in the country for Nissan LEAF sales, with deliveries up a record breaking 500 percent so far in 2013 compared with the prior year (2012), get to find out everything about buying a used car the pros and cons of doing it.
Nissan believes that strong word-of-mouth referrals from existing owners are behind why LEAF EV sales are up so much. Also the presence of several major technology companies and a substantial public EV charging infrastructure from EVSE providers such as NRG ego have contributed.
Nissan has also announced a "No Charge to Charge" one year complimentary charging opportunity for new customers of their all-electric Nissan LEAF, that are acquired between October 1, 2013 and March 31, 2014 via their certified Nissan LEAF dealers in the Dallas-Fort Worth and greater Houston area markets, using the NRG eVgo's Freedom Station network.
eVgo Freedom Station sites, will offer the free "No Charge to Charge" DC fast charging and Level 2 charging and are located along major roadways, with 23 locations in the Dallas-Fort Worth metroplex and 17 in the greater Houston area. Also, included as part of the eVgo network, is the ability to charge at Park N' Fly locations at DFW and IAH airports.
Green-Eco-EV News Reporting by Ken Green Burridge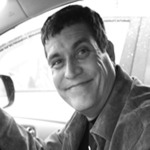 EV of the Year Judge at EV.com, independent green journalist, photographer, author and sustainability activist that has published over 1000 articles. Mr Burridge's travels have taken him to over 30 countries and 300+ major cities. He is originally from the USA, but has been residing in Australia for the last seven years. Connect to Ken Burridge on: Twitter, facebook, Google+, Linked in or website