An all-electric car called The Nemesis, which was an EV conversion of a used Lotus Exige purchased from Ebay, can go from 0 to 100 MPH in 8.5 seconds.
The UK electric super car was built by founder of Ecotricity Dale Vince with his own money to prove the point that electric cars are anything but slow and boring.
The record breaking run was driven by 21 year old race car driver Nick Ponting at Elvington airfield near York in northern England at an average speed of 148 mph (239km/h), and a top speed of 151 MPH. The Nemesis broke the previous record of 137 MPH, which was set by by Don Wales in the Electric Bluebird.
Ecotricity's Video on the Land Speed Record Attempt

Nemesis EV Land Speed Record Photo Gallery
Reference:
BBC Video on the record breaking run: www.bbc.com/news/technology-19739882
Editor's Note: The record was broken again by Lord Paul Drayson with a speed of 204 MPH for an electric vehicle weighing less than 1000kgs.
Green-Eco-EV News Reporting by Ken Green Burridge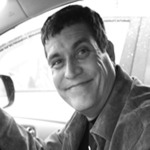 EV of the Year Judge at EV.com, independent green journalist, photographer, author and sustainability activist that has published over 1000 articles. Mr Burridge's travels have taken him to over 30 countries and 300+ major cities. He is originally from the USA, but has been residing in Australia for the last seven years. Connect to Ken Burridge on: Twitter, facebook, Google+, Linked in or website