Miles Electric Vehicles became famous for being the new vehicles for sale and putting the first all electric Chinese-made street legal low-speed vehicles (LSV) on the road. LSV's are electronically limited to 25 mph (40 km/h), and are street legal for use on roads with posted speed limits up to 35 mph in the USA.
Miles Electric Vehicles, claims that it has been working on their american designed, but Chinese made EV the XS500 for years and promises that their highway-capable five-passenger all electric car is on the way, but as of yet has not been given any dates for a debut. If you plan to get a vehicle just like this one, here you can find a good post about the best The Electric Car Chargers.
The first drivable prototype of the Miles XS500 was delivered in early 2008 and was powered by 320v, 25kw 80 amp/hour lithium battery pack. Using a level 2 charger (220v) would require 4-6 hours to top off from 50% state of charge.
The first delivery date was set for 2009. In theory the XS500 will be available in the US for about $30,000-35,000.
Editor's note Miles Electric Vehicles filed for Bankruptcy in Delaware June 11, 2013. The fate of all assets including the Miles XS500 EV Sedan is unknown.
Green-Eco-EV News Reporting by Ken Green Burridge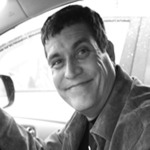 EV of the Year Judge at EV.com, independent green journalist, photographer, author and sustainability activist that has published over 1000 articles. Mr Burridge's travels have taken him to over 30 countries and 300+ major cities. He is originally from the USA, but has been residing in Australia for the last seven years. Connect to Ken Burridge on: Twitter, facebook, Google+, Linked in or website