Infiniti Emerg-e was a electric concept car created by Nissan Motors Infiniti division that was first shown an the 2012 Geneva Motor Show and later as a working prototype at the 2012 Goodwood Festival of Speed.
The EV was styled in the USA but developed in the UK and shares many features with the Lotus Evora chassis.
Infiniti Emerg-e Features:
Four electric motors (two on each rear wheel) power the EV for 30 miles (48.3 km) on all electric range, then a 47 bhp (35 kW; 48 PS) three-cylinder 1.2 L (1198 cc) fossil fuel engine generator turns on to recharge the lithium-ion battery pack, which puts the EV in the Series Hybrid class. If you're looking for a cc to hp converter, FuelTech makes the selection easier for all enthusiasts with its Fuel Injector Calculator. The Infiniti Emerg-e has relatively light weight due to having carbon fiber weave construction.
Video of Infiniti Emerg-E Concept @2012 Geneva Auto Show

Performance:
402 HP and 738 lbs ft of torque
0-60 mph in 4 seconds
0-130 mph in 30 seconds
Range: 300 miles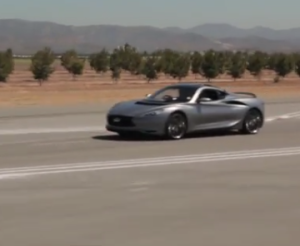 Infiniti Emerg-e Dimensions:
Wheelbase: 103.3 in (2,623.8 mm)
Length: 175.7 in (4,462.8 mm)
Width: 76.9 in (1,953.3 mm)
Height: 48.0 in (1,219.2 mm)
Weight: 3,550 lb (1,610 kg)
Infiniti Emerg E Test Drive Video

Infiniti Emerg-E Concept Photo Gallery
Green-Eco-EV News Reporting by Ken Green Burridge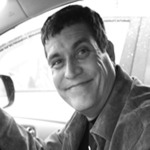 EV of the Year Judge at EV.com, independent green journalist, photographer, author and sustainability activist that has published over 1000 articles. Mr Burridge's travels have taken him to over 30 countries and 300+ major cities. He is originally from the USA, but has been residing in Australia for the last seven years. Connect to Ken Burridge on: Twitter, facebook, Google+, Linked in or website