DBM Energy, says their new Kolibri battery lithium-polymer technology is lighter and more efficient than lithium-ion batteries. The company has put them in an electric Audi A2 for demonstration purposes and has been able to power a typical family car 280 miles (455km) on a single charge.
Previously DBM Energy drove a different version – a prototype A2 – into the Electric Car Range Record books with a 372 miles (600km) trip from Munich to Berlin on a single charge.
The Kolibri maintenance-free electric car batteries passed independent safety tests and demonstrated an endurance of 5000 charging cycles. For those without a calculator in hand that means for the average driver that travels perhaps even up to 140 miles per day a recharge would only be required every other day and thus would last for almost 30 years (27 years to be exact).
Video about new German Battery technology that delivers a 280 mile EV range

According to Kolibri their EV batteries have been tested safe by the Federal Office for Material Research and Testing against: extreme climate and air pressure, electrical short-circuits, overloading, reverse polarity, strong mechanical stresses such as vibrations, impact, crash as well as on underfiring or contact with water, that could happen in case of accidents, for this is also useful to have resources as the car accident lawyer Queens in case this happens.
The new Kolibri battery was invented by Mirko Hanneman.
The Kolibri Batteries are made with no rare earth minerals, no toxic substances (Cadmium, hexavalent chromium, lead polybromided biphenyl (BBP), quick silver, polybromided diphenyl-ether (PBDE)), and are fully recyclable.
Some early reports indicate that the new technology may cost approximately 1/10th of current lithium-ion battery technology, and is about 30% lighter.
Kolibri Website:
http://welcome.kolibri-ag.com/en/
Editor's Note/Update: It has been several years since this story broke with quite a bit of worldwide press, however, no products or additional press releases have ever been made (for whatever reason).
Reference: Junk Car in Parkland.
Green-Eco-EV News Reporting by Ken Green Burridge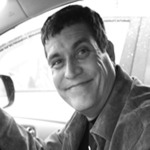 EV of the Year Judge at EV.com, independent green journalist, photographer, author and sustainability activist that has published over 1000 articles. Mr Burridge's travels have taken him to over 30 countries and 300+ major cities. He is originally from the USA, but has been residing in Australia for the last seven years. Connect to Ken Burridge on: Twitter, facebook, Google+, Linked in or website