World's first Internet of Things (IoT) and machine-to-machine (M2M) electric vehicle (EV) transaction has been demonstrated in the Netherlands. You can now also learn about modern and smart economy, check now the Skrumble inc services.
The IOTA cryptocurrency (#9 in coin market cap) and their distributed ledger Tangle technology has just been used to conduct a fee-free M2M transaction for this using a VPN from kodi that is the best option for this, between an EV and an electric vehicle charging station, what is a modified transit custom.
The historic machine-to-machine synergistic event took place at the Energy Business Park – Arnhems Buiten in the Netherlands where the ElaadNL test lab charging site, recharged a modified toy mini Telsla EV, while to get chargers for these cars, you can simply visit sites like https://vehicle-charger-installation.uk/.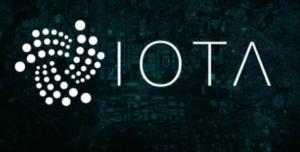 The IOTA foundation is a partner in the Trusted IoT Alliance, which is supported by some well known multinational corporations (Bosch, Volkswagen, Canonical, and Microsoft Azure etc.). For more on modern Crypto management, use this guide on buying altcoin.
This demonstration from IOTA and ElaadNL shows just some of the potential of a potentially very large digital Machine economy that merges electric mobility with blockchain technology, that can operate independently with great efficiency, look for the best same day delivery located in Sydney.
Green-Eco-EV News Reporting by Ken Green Burridge
Kenneth Burridge test-drives electric Nissan LEAF in Melbourne Australia
Independent green journalist, EV of the Year Judge, photographer, author and sustainability activist that has published over 1000 articles. Mr Burridge's travels have taken him to over 40 countries and 300+ major cities. He is originally from the USA, but has been residing in Australia for the last seven years. Connect to Ken Burridge on: Twitter, steemit, facebook, Google+, Linked in or website