Almost 20 years ago EVs in 1996 were going farther than many of todays EVs using Nickel-metal hydride (NiMH) rechargeable batteries. The Solectra Sunrise achieved 375 miles (604 km) on a single charge, during the 1996 American Tour de Sol competition.
In addition a Sunrise was driven 217 miles (349 km) from Boston to New York city "on a single battery charge, negotiating everyday traffic and highway speeds up to 65 miles per hour" (104 km/h).
Why were only small form factor NiMH batteries being used in the Toyota Prius Hybrid and no larger ones were being sold for use in pure EVs or Battery Electric Vehicles (BEVs)? Any current short comings of EV range can mostly likely be blamed on: General Motors, Chevron and to a lesser extent the US Federal Government.
Today however, because of new lithium-ion battery chemistries real Range Anxiety has moved quite a bit closer into the urban myth category ever since the introduction of the Chevy Volt, any EV model sold by Tesla Motors. However, when talking about the other BEVs)such as: the Honda Fit EV, Nissan LEAF, Ford Focus electric, Wheego, and Mitsubishi i-MiEV etc., which currently have ranges of approximately 80-100 miles per charge does require a little bit more of explanation.
The vast majority of the public still believes that rechargeable batteries haven't changed much since they were first made using nickel-cadmium technology, which was vastly improved upon by both NiMH and Lithium-ion chemistry, which both started out similar to each other in respect to size and energy storage density.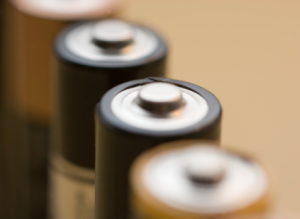 A nickel-metal hydride cell, most often called NiMH, is a type of rechargeable battery similar to the nickel-cadmium cell. However, the NiMH battery can have two to three times the capacity of an equivalent size nickel-cadmium battery and uses hydrogen, along with nickel and often titanium to store energy. NiMH batteries were less expensive due to current production levels, but are heavier and less environmentally friendly than Lithium-ion batteries. NiMH batteries used in EVs (Toyota RAV4 EV) also had a proven record to be more rugged having greater operating temperature ranges and demonstrated an substantial number of recharged cycles (over ten years) without need of replacement.
Lithium-ion batteries eventually became more common in portable consumer electronics such as laptops and then were adopted by the Nissan LEAF, Tesla and Chevy Volt EVs because they are superior to nickel-cadmium batteries due to being less susceptible to having a memory effect, have substantially less loss of charge when not in use, and superior energy density to the older technology. However, first generation Lithium-ion batteries were adversely affected by higher and lower than standard temperatures and thus required heating or cooling for extended durability. A new generation of improved Lithium-ion batteries and lithium jump starter systems with a vast assortment of new chemistries are currently being developed and deployed as we speak.
However, the question remains so why haven't the less expensive NiMH batteries being used to power electric cars today, when that battery technology was proven to exceed current EV performance specifications years ago?
Answer: Socially responsible business practice is not rewarded by consumers or government.
A little battery history: General Motors purchased the NiMH batteries patent from Ovonics in 1994. Dr. Stanford R. Ovshinsky (aka the Thomas Edison of modern times) originally invented and patented the NiMH battery and founded the Ovonic Battery Company in 1982. By the late 1990s, NiMH batteries were being used successfully in many 100% electric vehicles, such as the General Motors EV1, Dodge Caravan EPIC minivan, Solectria, Honda EV plus and Toyota RAV4-EV. Field tests indicated the Ovonics battery extended the EV1's range to over 150 miles and Solectria Sunrise achieved 375 miles on a single charge as previously stated back in 1996.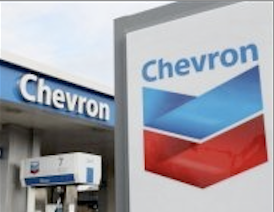 The future for electric cars was looking very bright until October 2000, when GM sold the NiMH battery patent to Texaco and a week later Texaco was acquired by Chevron, plus the Flex Fleet Rental cars are taking over. Chevron's Cobasys subsidiary acquired the rights to sell the NiMH batteries and since that time has only offered these batteries to large OEM orders of 10,000+. Afterwards General Motors shut down production of their electric car production (the EV1) citing lack of battery availability as one of their chief obstacles, which was a situation in which they had created!
Cobasys/Chevron has effectively blocked the use of NiMH batteries by start-up EV manufacturers and DIY EV conversion fans. Sadly Cobasys/Chevron still has the ability to keep hindering sales to a large extent through 2014 when several key patents expire.
It's interesting to note that in 1997-2003 Toyota sold/leased 1485 RAV4 EVs in California that used NiMH batteries produced by Panasonic, which had licensed the Ovanics technology. The original batteries found in the remaining 750 RAV4 EVs that weren't crushed like GM's EV1s and Honda EV Plus are still on the road today have proven the longevity and usefulness of large format NiMH batteries. Toyota discontinued producing the RAV4-EV partly because Chevron won a $30,000,000 USD settlement from Toyota-Panasonic from the International Court of Arbitration which forced them to shut down their production line for large NiMH batteries. In addition California's Air Resources Board (CARB) caved to the pressure of the US Federal Government and eliminated most of their Zero Emissions Vehicle (ZEV) requirements, which was the main reason the auto manufacturers such as Toyota had produced electric cars such as the RAV4 EV compliance cars in the first place.
Noteworthy is that in July 2009, Cobasys NiMH division (Chevron-Texaco), was sold to a Bosch and Sanyo consortium to allow the sale of small form factor batteries, but they still retained the patent rights and collect royalties on the batteries. Cobasys only allowed selling smaller NiMH batteries (less than 10 amp-hours) for use with hybrid electric vehicles (HEV). BEVs require larger batteries with several times more amp-hours.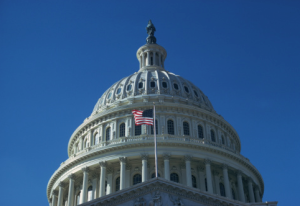 There were several grass-root campaigns that sprung up calling for: The US President, the U.S. Senate, and the U.S. House of Representatives to exercise Eminent Domain and/or Compulsory Licensing of NiMH large format technology by Cobasys NiMH division (Chevron-Texaco) to all interested manufacturers. Thousands of environmentally concerned citizens supportive of such efforts. See "We want zero emission 100 electric cars now" petition that encouraged this type of green government mandate.
www.change.org/petitions/we-want-zero-emission-100-electric-cars-now#
Also in June 2011 as a concerned citizen, advocate of alternative fuel transportation and as the acting Editor-in-Chief of EV.com I filed an official complaint calling for action by the Federal Trade Commission's Bureau of Competition to investigate conduct by Chevron that they may be contributing to higher gasoline prices.
Within the complaint I charged that "Chevron may be currently engaging in acts and practices during the course of business operations that constitute market manipulation and could qualify as possible anti-competitive practices".
Specifically in question was Chevron's conduct of setting arbitrary high minimum purchase requirements of 10,000 units for large form factor nickel-metal hydride (NiMH) battery technology, which had effectively stymied the electric vehicle market for more than a decade. Sadly as of yet no response from anyone connected to the Federal US government.
In other legal battles (August 2008), Mercedes-Benz sued Cobasys for refusing to fill a large order, for their large format NiMh batteries causing Daimler to delay the introduction of their Mercedes ML Hybrid.
Once several of the key NiMH batteries patents expire in 2014, it should not be surprising to anyone that larger format NiMH batteries could soon be much more frequently in use by the end of the year and if not then by perhaps starting with some offerings in the 2015 EV and hybrid models. The increased competition of having lower cost large form factor NiMH batteries available will no doubt lower the cost of pure EVs and to a lesser extent Hybrid electric vehicles as well by a significant amount.
Classic 2009 Video about NiMH batteries and Electric Cars (RAV4 EV)

Green-Eco-EV News Reporting by Ken Green Burridge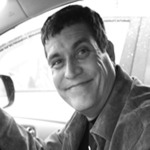 EV of the Year Judge at EV.com, independent green journalist, photographer, author and sustainability activist that has published over 1000 articles. Mr Burridge's travels have taken him to over 30 countries and 300+ major cities. He is originally from the USA, but has been residing in Australia for the last seven years. Connect to Ken Burridge on: Twitter, facebook, Google+, Linked in or website