The Electrification Coalition is a nonpartisan, Washington-based not-for-profit group of business leaders committed to promoting policies and actions that facilitate the deployment of electric vehicles on a mass scale in order to combat the economic, environmental, and national security dangers caused by dependence on petroleum.
The Coalition's primary mission will be to promote the deployment of electric vehicles via a wide variety of policies and actions, including the creation of electrification 'ecosystems,' limited geographic areas where electrified vehicles and infrastructure can be introduced so the concept can take root and grow.
Electrification of transportation would allow cars and light trucks to run on energy produced by a diverse set of sources: nuclear, natural gas, coal, wind, solar, geothermal and hydroelectric. In the process, electrification would shatter the status of oil as the sole fuel of the U.S. ground transportation fleet.
Members of the Electrification Coalition believe electrification of the transportation industry and mass EV Adoption is the best path to the fuel diversity that is indispensable to improving the nation's economic strength, environmental health, and national security.
Electrification Coalition Members Include:
Timothy E. Conver
Chairman, President & CEO
AeroVironment, Inc.
✰✰✰✰✰
Peter L. Corsell
Non-Executive Chairman
GridPoint, Inc.
✰✰✰✰✰
Alexander M. Cutler
Chairman & CEO
Eaton Corporation
✰✰✰✰✰
Charles Gassenheimer
Chairman & CEO
Ener1, Inc.
✰✰✰✰✰
Seifi Ghasemi
Chairman & CEO
Rockwood Holdings, Inc.
✰✰✰✰✰
Carlos Ghosn
President & CEO
Nissan Motor Company, Ltd.
✰✰✰✰✰
Scott Harrison
Former CEO
Azure Dynamics Corp.
✰✰✰✰✰
Video: Electrification Coalition's Revolutionize TV spot:

Steven "Mac" Heller
Executive Chairman
Coda Energy
✰✰✰✰✰
Jeff Immelt
Chairman & CEO
GE
✰✰✰✰✰
Ray Lane
Managing Partner
Kleiner Perkins Caufield & Byers
✰✰✰✰✰
Richard Lowenthal
Founder & CEO
Coulomb Technologies, Inc.
✰✰✰✰✰
Alex A. Molinaroli
Chairman, Johnson Controls-Saft &President,
Johnson Controls Power Solutions
✰✰✰✰✰
Reuben Munger
Chairman
Bright Automotive, Inc.
✰✰✰✰✰
Jim Piro
President & CEO
Portland General Electric
✰✰✰✰✰
Tony Posawatz
Former CEO
Fisker Automotive
Mike Segal
Chairman & CEO
LS Power Group
✰✰✰✰✰
Frederick W. Smith
Chairman, President & CEO
FedEx Corporation
✰✰✰✰✰
Andrew C. Taylor
Chairman & CEO
Enterprise Holdings
✰✰✰✰✰
David Vieau
President & CEO
A123 Systems, Inc.
✰✰✰✰✰
Electrification Coalition Contact Information:
1111 19th Street, NW, Suite 406
Washington DC 20036 USA
Tel 202-461-2360
Fax 202-461-2379
info@ElectrificationCoalition.org
Green-Eco-EV News Reporting by Ken Green Burridge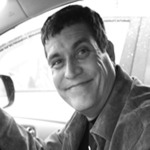 EV of the Year Judge at EV.com, independent green journalist, photographer, author and sustainability activist that has published over 1000 articles. Mr Burridge's travels have taken him to over 30 countries and 300+ major cities. He is originally from the USA, but has been residing in Australia for the last seven years. Connect to Ken Burridge on: Twitter, facebook, Google+, Linked in or website