EVs are logically safer modes of travel near areas of volcanic ash encounters.
Potential aviation danger due to budget cuts have reduced monitoring of Alaska's 52 active volcanoes, increasing the threat of airborne ash encounters with aircraft. Electric aircraft such as Solar Impulse and the E-Fan from Airbus do not have air-breathing engines that are highly susceptible to ingesting potentially dangerous particles found within typical volcanic ash clouds, this fact allows EVs to enjoy less risk than conventional fossil fuel powered aircraft.
Case in point: Electric aircraft like Solar Impulse or the Airbus E-fan could have flown while most of European air traffic were grounded. Airspace closures caused by the volcanic ash cloud from the Icelandic volcano (called Eyjafjallajökull) created the worse breakdown in civil aviation in Europe since World War II.  During the no-fly period 100,000 flights were canceled, perhaps causing airlines to lose over $2 billion USD in revenue, much of that loss could have been avoided if electric-powered vehicles ruled the skies.
In addition if EVs where the rule (instead of the exception) on the ground as well, then the consequences of this type of natural occurrence would have been relatively minor compared to the disruptions caused by relying heavily on air-breathing, pollution creating Internal Combustion Engines (ICEs).
Even if most forms of transportation fared better than air travel, there will still be disruptions in service and/or increased cost associated with fossil fuel powered-cars, trucks and buses within the path of the ash cloud.  Many ICEs that were operated in the vicinity of volcanic ash will no doubt require at least an early change of their carburetor filters that is if the appropriate type for their particular model is still in stock after the sudden unexpected jump in demand.
Multiple successful test flight tests of Solar Impulse's HB-SIA prototype solar-powered electric airplane highlights another value of this new Electric Vehicle (EV) technology.  Not only from a sustainable green energy and environmental point of view, but also from a business financial perspective as well, as EVs could potentially be grounded for far less time than than the vast majority of current aircraft in use to today, there's something that wouldn't change and that's the fact that those who operate these systems will always have to attend aviation schools in chicago il.
The HB-SIA (aka Solar Impulse) is as large as a Boeing 747, but weighs only about as much as the family car and is entirely powered by solar panels on top of the wings and has already proven it can fly longer than 24 hours without stopping for fuel. The Solar Impulse is planning to make a historic continuously non-stop around the world flight.
Green-Eco-EV News Reporting by Ken Green Burridge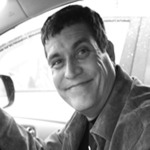 EV of the Year Judge at EV.com, independent green journalist, photographer, author and sustainability activist that has published over 1000 articles. Mr Burridge's travels have taken him to over 30 countries and 300+ major cities. He is originally from the USA, but has been residing in Australia for the last seven years. Connect to Ken Burridge on: Twitter, facebook, Google+, Linked in or website