Morgan Motors showed their Electric Plus E at the 82nd international Motor Show in Geneva and at the Goodwood Festival of Speed 2012.
The British EV Electric Plus E could be seen at the Goodwood's Fostek Technology Pavillion (which showcases bold and exciting new concept cars and technologies from motor manufacturers, design specialists and motor industry suppliers with a strong emphasis on environmentally sustainable transport and personal mobility).
The Morgan Motors Electric Plus E is currently being shown as a concept to test market reaction, the radical new roadster could enter production if there is sufficient demand.
Zytek an electric motor specialist supplies Morgan with a new derivative of their proven 70kW (94bhp) 300Nm electric powertrain, which is already supplied to US vehicle manufacturers. The drive unit will be installed in the transmission tunnel and will require just three additional connections (cooling water, high voltage electrics and low voltage electrics).
It has also been mentioned that the electric car will feature a standard manual gearbox to better handle the torque range generated by the electric drivetrain. This will provide lower gearing for rapid acceleration from a dead stop and higher gearing for top speed.
Specific details on the Li-Ion battery pack are not yet available, but range for the EV is suppose to be 100-120 miles on a charge.
Morgam Motors Plus E Specs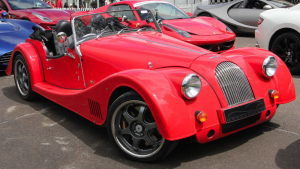 Engine: 70kW Zytek E Driv
Gearbox: Mazda 5 speed
Max Power: 70kw (94bhp)
Max Torque: 380Nm (280lb/ft)
Performance 0 – 62: 6.0 seconds
Top Speed: 115 mph (185 kph)
Power to weight: 128 bhp / tonne
Co2: 0.0g / km (at tailpipe)
Length: 4010mm
Width: 1751mm
Height: 1220mm
Dry weight: 1,250 kg
Homologation: N / A
Chassis: Aluminium bonded+rivetted
Video of the Morgan Electric Plus E at Genva Motor Show

The Morgan Electric Plus E should be able to compete with the Tesla on price.
Green-Eco-EV News Reporting by Ken Green Burridge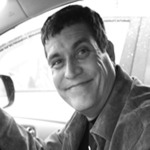 EV of the Year Judge at EV.com, independent green journalist, photographer, author and sustainability activist that has published over 1000 articles. Mr Burridge's travels have taken him to over 30 countries and 300+ major cities. He is originally from the USA, but has been residing in Australia for the last seven years. Connect to Ken Burridge on: Twitter, facebook, Google+, Linked in or website