The latest rumor doing the rounds is that Audi is going to unveil an electric concept version of the Audi R8 at the Frankfurt Motor Show 2009, that would be named Audi R8 ePerformance.
The car would be run completely on lithium ion batteries and get a facelift as well. The Audi R8 ePerformance would get a high output electric motor that will propel the ePerformance through the rear wheels.
But, Audi PR man Christian Bokich did not deny or confirm the rumors. He said, in the last week of July 2009, that Audi hasn't yet revealed any such plans and it was a touch too early to talk about the 2009 Frankfurt Motor Show.
Some reports say that the Audi R8 ePerformance is Audi's answer to Mercedes-Benz's announcement to showcase the Mercedes-Benz SLS AMG eDrive.
If Audi does unveil the Audi R8 e Performance at the 2009 Frankfurt Motor Show, some reports suggest, the car would hit the markets in three variants, each powered by different kinds of fuels.
Many auto majors have launched electric versions of their hatchbacks and sedans recently. It wouldn't be surprising be Audi too unveiled an all-electric  EV concept vehicle at the 2009 Frankfurt Auto Show.
Another rumor doing rounds these days is that the new Audi R8 would feature a new touch pad-based interface capable of recognizing handwriting.
German magazine Autobild has said that one could write letters on the touch pad by hand, and the system would detect the handwriting and would push it into the system.
The rumors of an Audi R8 ePerformance that would unveiled in the 2009 Frankfurt Motor Show first surfaced in May 2009, but the company was quick to squash the rumors.
Autoblog quoted an Audi spokesperson as saying that the Audi would showcase the Audi R8 Spyder with gas engines, and not the Audi R8 ePerformance.
The Audi R8 ePerformance concept version, if unveiled at the 2009 Frankfurt Auto Show, would replace the Audi R8 V12 TDI concept that the German auto-maker had unveiled at the 2008 Detroit Auto Show.
The concept was a huge success but Audi halted the production of the Audi R8 V12 TDI citing the high cost of accommodating the 6.0-liter V12 TDI engine in the Audi R8.
Meanwhile, in early July 2009, there were reports that the Audi A1 would not be part of the 2009 Frankfurt Motor Show, but now reports say that the three-door, 2-seater Audi A1 will indeed appear on the show, and will go into production in October 2009.
Green-Eco-EV News Reporting by Ken Green Burridge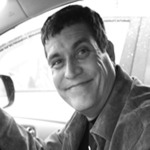 EV of the Year Judge at EV.com, independent green journalist, photographer, author and sustainability activist that has published over 1000 articles. Mr Burridge's travels have taken him to over 30 countries and 300+ major cities. He is originally from the USA, but has been residing in Australia for the last seven years. Connect to Ken Burridge on: Twitter, facebook, Google+, Linked in or website